Post by job on May 3, 2012 22:05:46 GMT 3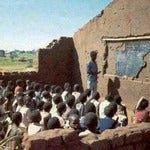 ````````
FELLOW KENYANS,
I want to thank you all for the goodwill you have offered to me over the recent past when all attention was on our political situation and scrutiny was reserved for the course it might take.
A week ago, I announced that
I will be in a new political home to realize my presidential ambitions come today
.
As I actualize that resolve
,
I wish to briefly look back to my friends and colleagues in ODM
. I sincerely thank you for the journey we took together over the past seven years.
I want to particularly thank the many ODM branch officials across the 42 Counties, some of whom are here, for the enthusiasm and unforgettable warmth when I visited. We sat with you for hours and you all helped me understand the immensity of the challenges facing our nation; and the unique opportunities we have to help save our country from the politics of polarization and intrigue. I walk with encouragement as I take the next step in my service to our great nation.
Fellow Kenyans,
Some few months ago, I had indicated that I have crossed the Rubicon in my belief that we needed to advance a new course of democratic principles and practices in Kenya. I have said and repeat that internal democracy in political parties is as important as the practice of democratic governance is in government. You know what to expect of your government if your party of choice is ready and willing to practice internal democracy.
As a country, we have been stuck in the turbulence of polarization at every electoral circle. In my tour of our counties, Kenyans were fearful of what might become another frightful experience of the 2007 elections.
I promised these Kenyans a democratic train with 47 bogies that will unite Kenyans; bring peace and unity, ensure tolerance and reconciliation; be inclusive against tribalism and the politics that have resulted in cyclic ethnic polarization of our country.
We all agreed Kenya belongs to all of us. In the 42 counties I have been to, Kenyans urged me to be different; to reach out to all Kenyans. They desire unity of purpose; they detest politics of isolation. I, Musalia, will therefore work with everyone, and every Kenyan of goodwill to bring stability of livelihoods and security of persons and property.

In my consultations, I have reflected a lot and have deliberately avoided considering a party with regional or ethnic brand recognition. I have sought to identify with a party and leaders whose pursuits are consistent with my aspirations for a country governed by the rule of law; committed to uniting all Kenyans; and who are sensitive to the need to end marginalization and exclusion.
My trail led me to a party and a team; patriotic enough to capture the national imagination; ambitious enough to reignite the appetites of real change crusaders; youthful and radiant enough to detain the gaze of our younger generations; and fresh enough to allow for a bust of new energy in our body politic.
I have walked the last mile to this democratic train.
I, Musalia Mudavadi, wish to announce that I will be offering myself as a candidate for the office of president of the republic of Kenya on the ticket of The United Democratic Forum Party (UDF) at the next elections.
I therefore urge Kenyans to board the United Democratic Forum Party train with me.
UDF espouse the principles of internal democracy and devolution that I stand for. The UDF philosophy is grounded in its motto; Unity for Prosperity which signals a new dawn for Kenya.
The new dawn under a UDF anchor signals a change in the way we have managed our public affairs. UDF is and will remain a national party and institution. UDF is not a party of particular individuals, community, ethnic group or class of people.
UDF will not be a weapon of terror.
The UDF symbol is a clasped hand in supplication. It is the universal and eternal symbolic hand of peace, solidarity and unity. We are and remain non-vindictive, hate no one but love and welcome everyone. We stretch the hand of peace to all Kenyans.
Sisi tutajenga kuta ambazo zime bomoka
We will focus on issues.
We will tell you how by restructuring agriculture, eggs produced in Kenya should not be more expensive than imported eggs from Israel, and therefore how we will create a minimum of1.5 million jobs for our young people within my term in office..
In education, we will not complain about the high dropout rate at secondary level. We will tell how to stop the haemorrhage of young talents, ensuring that all pupils acquire secondary education and technical skills through equipping 1,000 youth polytechnics.We will of course show you how we will assist small and medium enterprises, the jua kali, to create millions of jobs.
We will not be in the business of appropriating for ourselves the Constitution. UDF is committed to implementing the spirit and letter of the Constitution as desired and mandated by Kenyans. We stand for accountable and transparent systems and institutions in Kenya.
These are only examples of the components of our policy outlines that will cover the economy, infrastructure development, health, security, ICT, energy, regional and international engagements, among others.
Ladies and gentlemen,
Even as I applied myself to the challenges of making a new home, I have deeply reflected on the positions I hold in the party and in government on behalf of Kenyans. I have resolved this way;

That I have resigned as the ODM Deputy Party Leader.

When we created the coalition government four positions were written into the National Accord whose holders could only be removed by resignation, ill-health, Parliament, a court of law or the collapse of the coalition government. These positions include the Office of the Deputy Prime Minister. Ministerial responsibilities are national in nature and are an exclusive preserve of the appointing authority.
Having consulted with the appointing authority, I have tendered my resignation as Minister for Local Government.
I will, however, continue to serve as Deputy Prime Minister and Member of Parliament for Sabatia Constituency.
Over the coming days, I will be embarking upon a journey to your homes and your souls. I will bring to you my vision of this great country and offer the comprehensive programmes on the basis of which I wish to be gifted with the privilege of serving as your president.
The first step on this road will be a National Rally we will hold at Afraha Stadium, Nakuru this Sunday, 6th May 2012.
May I thank all Kenyans for their support. Thank you for your generous attention. God bless Kenya and its proud, hardworking citizens.
Reread your own words and first interpretation where you correctly used the phrase
" severed links with the ODM"
Then re-read Musalia's speech itself paying attention to the inflated fonts and highlighted words. Then as a
Mwalimu
; check the Political Parties Act without trying your futile acrobatic spin.