Post by jakaswanga on Sept 15, 2018 18:55:17 GMT 3
WHAT HAS KAMAU THUGGE LEARNT FROM THE ANGLO-LEASING SCANDAL?
Treasury Principal Secretary Kamau Thugge swears by the Bible before testifying at the ongoing Angloleasing case hearing at the Milimani law court on Wednesday,July 5th , 2017

Kenya: Treasury Permanent secretary Kamau Thugge accused of giving EACC illegal DOCUMENTS ...
Thugge stated that Treasury did not seek legal interpretation to determine whether the PwC audit report could be used as evidence.
Subtext
UHURU KENYATTA'S CROWN OF THORNS, CACTUS THRONE
The embattled son of Jomo wont be the first, nor the last. That is a head of state or emperor who has to grapple with a trenchant deficit. His majesty finds out he can only fund it by DEBT, but this is a historical snare. Soon, the (servicing and) repayment of the debts become the national project as they become the key effort of the economy. Development expenditure bites the dust, finally goes under; uplifting the masses from poverty, the grand project of civilisation, is abandoned by the state and her leading ideologues. The dark ages set in, there is retardation and regression everywhere. The rest is the glitter of sleep walking through history. That is these great CBD mega-cities in Africa but which are 80% slums, very spooky!
Very spooky too, income inequality and social power disparities.
We (Africa then) really need grand
infrastructure programs
. That is basics. Not one
Grand Renaissance Dam in Ethiopia
, but 5 simultaneously; not one
Grand Inga Dam in Congo
, but 7 simultaneously. Add the twelve GRD's all up, the Giga Wattage is still less than France's. France is 80 million people, Congo and Ethiopia combined, 200M! –--No, my rising Africa is beyond the banalities of power blackouts or grid under-voltages! ---This is why I pleaded with engineer Agwambo to launch the Kavirondo Solar Company, KASOCO! I want shave daily with electric shavers! I abhor using a
but shaving with my late father's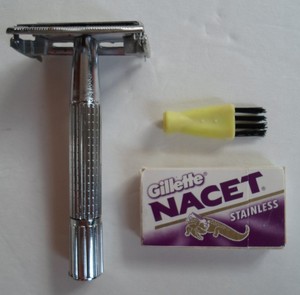 because I fear a power blackout mid-shave!
THE CORRUPTION WASTE IS THE SIN, NOT THE RAIL, TELL DAVID NDII
I disagree with
David Ndii
on the
SGR
. We need a
double-electric line
between
Mombasa and Kisangani
, 3 high-speed trains per hour leaving both ends. And that is passengers, no cargo! Free travel in East and Central African economic zone, yet these imbeciles can't reconcile Migingo Island!
I remember the controversies as the capitalist exploitation of Africa laid her infrastructure. First sourced to PRIVATE COMPANIES like
IBEA-CO
and its German counterpart --German East Afrika Company; then, as realisation dawned running business in large swathes of territory inhabited by diverse human beings requires political tact,
these private companies collapsed and Imperial Britain came in to bail them out –-much as Obama would later do with American Wall-Street collapsed banks
. Idem ditto the EU with hers. But around 1901 Africa, I am talking the
famous Lunatic Express
, commonly known as the Uganda Railway. That is Mombasa-Kampala. Lower down, German East Africa, Dar-Mwanza was also in the offing.
Over a century later, surely it isn't too much imagination spent to commission
Mombasa Kisangani, diesel locomotives single-line!
In fact if you ask me, Mombasa Nairobi single line rail track diesel locomotive is plain, unimaginative raw stupidity in 2018. A decade after independence should have seen that model completed, and three decades later,
tripple line electric all the way to Kisumu and Eldoret
. That is being normal, behaving normally. Neither hurrying nor tarrying.No intercity road passenger travel whatsoever, unless tourists stopping everwhere for a scandalous shot of naked natives, for a dollar spent!
I think David Ndii misses what rail-lines are all about. Even in Japan they don't do this –--SHINKANSEN or BULLET TRAIN---- for profit.
Or do you really think they built the Brussels-Marseilles TGV trajectory for profit?
How about Frankfurt-st'Petersburg, now defunct because of the war in Ukraine! How about Cologne-Munich-Vienna!?
Here is the Moscow-Vladivostok marathon ride! Pre-revolutionary Russia!
Oops! That is Beijin-Amsterdam!
Since a few years running
!
TRANS-SIBERIA: With a length of 9,289 kilometres (5,772 miles), it is the longest railway line in the world. There are connecting branch lines into Mongolia, China and North Korea. It has connected Moscow with Vladivostok since 1916, and is still being expanded.
Now compare
1842, the Some Czar commissioned the 648km line between Moscow and the later Leningrad, now Petrograd again.
2018: Some African's don't want to commission the Mombasa-Doula! Reason? Monkeys neither need nor ride trains! Enough White elephants already!
Technologically speaking since the 1900, Mombasa to Douala is today a stonesthrow distance if you ask me. Forging steel bars and laying them flat through rainy thickets and snaky swamps was a sore challenge a century ago, but today, 2018, having seen what men at work can do –----
24/7 mannschaft in shift-work
, productivity ever rising, mechanical advantage ever implemented, science never ignored, I don't scare a sh!ts arse for these ABC infrastructural Herculean feats! O nay, come baby come, Cairo-Durban line, Kinshasha-Maputo high-speed!
What scares me I repeat, is a scumbag ruling class, parasitic, predatory and inherently incompetent. They can't even run labs to adequately test imported sugar for impurities like mercury or copper. Then I scare. For I never seen anything achieved by incompetence other than failure.
NB: This is the one I am now saving to ride, then call it a day.
Beijing Lhasa! Or Shanghai-Tibet! Then I will walk over the mountains to India, dare the notorious Indian rails before hitch-hiking a dow in Mumbai for Mombasa.
After that I will stay put in Mother Africa till I die.
My body is aging and can't take the bumps of the road far from home no longer! Occasional bumpy puszy rides is all the road mileage I fain to be troubling my back as I gracefully age. No slayqueen manenos for me! Not only am I not a thief to be that easily rich to waste funds, but importantly, my far-seeing fisherman of a dad left me and my hot brothers a treasure trove of 'serf-trained' puszies to the grave! ('Ccome, mys sons, honour me in death. Except for your biological mothers and my other wives old enough to be your grannies, go upon the rest who are your agemates and tastes, go upon them like you were a Kenyan politicians and bureaucrats lets loose on the Kenyan treasury and the hapless taxpayer!' the fisherman grinned at us in his deathbed!
I tell you I come from quite a home! I read some, I travelled some, but for sooth I never saw nor heard tell of a genuine the rank of my late dad! There's no day anyone caught him being what (nor who) he wasn't. Every single day of his life he was himself! It made him a dalit, an untouchable to many men, but a riot with the women!)
No, Ouru Kenyatta wont be the last 'sovereign' to be rendered insolvent of mind under such stress. In fact, the other Sudan just above the Southern mess, that is that oily producer under Omar el Bashir, incidentally an ICC indictee over the atrocities of the Janjaweed in Darfur, is in the throes of a governmental instability precipitated by the same old problem: 'can't pay my bills, here comes austerity, where did all those monies I used to swim in go!'
President Omar al-Bashir on Thursday fired Sudan's Foreign Minister Ibrahim Ghandour, state media reported, after he said that Sudanese diplomats abroad had been unpaid for months.
Actually it was more to do with the EXPLANATION he offered parliament. 'It is not that we do not want to shame our diplomats, letting them beg. It is just that we don't have the money to disburse!'
Well, had he lied the systems were down and soon as they were up the international transactions would be effected, he would have stayed on for a few days until a new lie had to be found! The treasury having stayed penniless.
But for us in Kenya today, it is to Kamau Thugge I suggest we listen, to hear an articulation of the implosion of the think-tanks. I mean our best and brightest sons who are Kenya's current technocratic paramountcy (chieftains) at the mandarinate. Me doubts we will ever see the tiniest drop of an oily cent from our Turkana crude. There are too many rumours of secret deals around that black well. That means it has been mortgaged, the proceeds leveraged against more borrowing.
I was checking the poker face of Rotich as he dismissed the necessity of the IMF standby credit facility whose ON expired on Friday, 15/09/18. If you were not born yesterday you may know crocodiles do shed tears, but not for your pain. As they tear you to pieces.
When government plays secrecy with public wealth, it is not because the public are too dumb to understand the complexities of deals, it is the government doing stuff too dirty to be shown in light. And that is usually scam, dirt and more graft. The publication thereof would simply further erode an already crumbling or non existent legitimacy. (After 70 years or more, some classified files are selectively declassified in the USA or elsewhere. Most of them are just ordinary screw-ups. Mostly to do with high-class treachery, debauchery, fraud and murder, and the framing of innocents!)
Protecting power, and the powerful. That is all state secrets tend to be! Cover-ups!
But here is part of the juicy read from Dr. Kamau Thugge, relieving the days of IBEACO, as if in a fit of atavism.
Faced with the reality that debt repayment is becoming unsustainable, Kenya has considered going slow on direct borrowing and opted for private-public partnerships (PPP).

Read more at: www.standardmedia.co.ke/business/article/2001295448/how-china-is-feeding-off-poor-africa

National Treasury Principal Secretary Kamau Thugge told The Standard that the Government would create an enabling environment for private investors to put up mega projects on a build-operate-transfer structure. Here, the investor will own the assets, including roads, for some years during which time they will charge users to recoup their investment. Debt distress

ALSO READ: Should you decide to tax more, for God's sake, don't steal it


"It is the only way we will avoid debt distress," Mr Thugge said. Already, major concerns are emerging whether Africa can repay its loans and what would follow in the event of defaulting.
The construction of the Usambara Railway, from Tanga to the hinterland, began in 1893. However, the company building that railway went into bankruptcy after two years. At that stage, only 40 km (25 mi) of track had been completed, as far as Korogwe. The treasury of the colony then took over the project in 1899. Four years later, in 1903, it issued an Order for further construction.

Subsequently, there were other attempts to operate the railway on an economically and juristically stable footing.
NB: The American company
Bechtel
or is it Dick Chene's Harliburton, has a 'shady' contract to build our 6-way Nairobi-Mombasa carrier motorway. But there is a catch. In the way the want it FUNDED! And, weee, aint it a big catch!
Now, sir
Kamau Thugge,
you went to Columbia, a tripple A rated college. If there is meat in the project, and more choice slices to be in the running of it, privatised, why are profit-hungry monsters like Bechtel acting that cagey!?
They are holding out for an 'enabling business environment'!?
NB: Of course I have asked my Luo friend, Econs Doc Kotieno. He does not waste time licking his lips, telling you that is an interesting question. Otieno knows me. I want mind delivered cold and clinical like a death-row priest's last sacrament to the condemned. He said, infrastructure like mass public housing, utilities, rails and roads are not like mines and oil fields. Stupendous investments to begin with, long construction times, decades to earn back even a dime and may be never break even. It is not for nothing private companies dumped them back to the state and tax prayer.
Me I shrugged. I watched Obama bail out the biggest American banks and thought, so, even in the motherland of modern capitalism, they will nationalise in a crisis, only call it something else for Tomfoolery!?
Kamau Thugge, back to Imperial British East African co. Here is Wikipedia on its mandate
The Imperial British East Africa Company (IBEAC) was the administrator of British East Africa, which was the forerunner of the East Africa Protectorate, later Kenya. The IBEAC was a commercial association founded to develop African trade in the areas controlled by the British colonial power. Created after the Berlin Treaty of 1885, it was led by William Mackinnon and built upon his company's trading activities in the region, with the encouragement of the British government through the granting of an imperial charter - although it remained unclear what this actually meant
The impeerial charter was a LEGISLATIVE FRAMEWORK, say, an enabling busineness climate! code for impunity!
It is therefore important to revisit the now degraded and disgraced
Engineer Michael Kamau
before parliament. He was principal secretary infrastructure and works, and was answering questions on
why Kenya's laws and othe hygiene protocols governing tenders and blablabla were suspended as per the SGR
. He said it curt:
the Chinese pay, the have the final say. Either we follow our laws and not have a railway, or we suspend the legal requirements and the railway comes!
Yap, that is Kamau Thugge in a nutshell. But the problem remains. After you have wasted money and gone totally broke, what are your real options? You could have to sell your most precious ownership: dignity.
O prostitutes opening their cold thighs for a dime they can't miss!
O wishes which if they were horses beggars would ride, fly high!
Next: some hangover blues from a China credit binge!