Post by jakaswanga on Mar 14, 2015 10:42:56 GMT 3
CULTURE: OF THE RAPIDS BETWEEN CABRAL AND GOEBBELS
.
When I hear the word culture, I reach for my gun!
--said
Joseph Goebbels
the German NAZI propaganda chief.
Syracuse University
, New York, as part of the
Eduardo Mondlane
Memorial series--- Amilcar Cabral would achieve notoriety as one of the foremost theorists of national liberation, module cultural resistance to
classical
colonialism.
Samora Matchel et Eduardo Mondlane, FRELIMO infancy insurgency.
In the past 3 months to half a year, I have been compelled to re-read this essay. I was scouring for further insights and twists which can be developed to encompass or be applicable in parts on some contemporary conflicts. Some of these liberation firefights are in such far-flung and desperate regions like the Donbass
(or Novorossiya)
of East Ukraine;
Palestine and Israel
; Scotland (focus on the occasion of a referendum for
independence
or
secession
) --all the way to Greece. Greece: (in what looks like the dire straits of German
financial domination
through
proxy
institutes. All round, issues of culture and [religious] identity are re-arising thick and fast, in the background of
weakling multi-ethnic, illogical states
. And these issues are labyrinthine and multilayered, and age old (thinking of some religious issues of the middle east)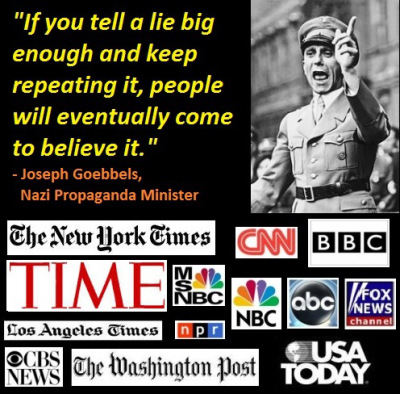 Of course that is the abstract --and I get paid to do such contemporary parallels in an effort to lure, by hot relevance, bored

students away from their hand-held smart gadgets; or amuse them at least awake, articulating stuff they gawked at the previous evening on the tube! --
(Imagine there are countries where vision recognition cameras register the number of students sleeping through a lecture! If you think you will get paid for talking at ''corpses'' then you have another think coming! Thus is it a dog's life out there, where productivity is measured to the dot and efficiency calculated to the second,
unlike this
!).
Well, from that abstract it does not take a leap of consciousness to manifest my NYANZA analytical PIVOT, on which I am emotionally involved. Thus all Pro Deo!

OF PIVOTS AS A FASHION!
For those who missed it, everybody is on to a pivot these days. To reflect the moved tectonic plates. Imperial America under Obama is on an Asia Pivot; Putin's Russia on a Eurasia Pivot; China's pivot was to the so called Southern Axis; Our Africa I am not sure, but an Afro-centrist

pivot would sure be a breather.
Kenya
is of course on the
Devolution Pivot
. And I, swimming on the devolution craze, is on to a Luo Nyanza Pivot. A geo-political fashion, an emotional compulsion.
NB:
Pesa Mashinani
has been a tectonic shift of the Kenyan political infrastructure, and we understand corruption has pivoted to the local county government with a vengeance.
Meanwhile, my Nyanza pivot has proved so interesting, so much so that '
'Nairobi'
' to me has taken the shape of an
alien, colonial city
. It is culturally alienated, unresponsive to local concerns, and it is noisily led by ''mimics''; Nairobi is bigoted, full of political debauchery, odiously corrupt and thieving politicians. The city is a pandemic of incompetent institutions and bureaucrats kept in place by a formidable security operation.
I said Nairobi looks like the power centre of a colonial or apartheid regime, debased and exploitative and oppressive. --Please do not press me on this, people, since I am brittle and a bit like the lines on THE MESSAGE of the notorious
Grandmaster Flash
. In a
ground-breaking rap song
while wondering why he kept going under, the New Yorker said thus: '
'don't push me, coz am close to the edge; I am tryin' not to loose my head!'
'
Now, for me, if you press me what I will loose is my temper, and then will I haemorrhage data and a barrage of factology to PROVE current Nairobi is
decadent
and should expire like a rotten empire. Softly softly said.
Anyway, Nairobi and her retrogressive cultural mores underpinning the dazzling REPUBLIC of DECADENCE, are only of secondary interest to me. I did a
pivotal shift
, therefore it is to
Luo Nyanza
that I fire my mental gears and rev in thoughtful contemplation. When rotten top guns like
Kimemia
and
Iringo
of the
ancien regime
steal ksh. 8.3 billion (or 2.8 billion after a ''reverse rebase'' by odious parliamentary bodies) I can write about it as light academic amusement and leave it at that. As I told my Gikuyu sparring partner who is both my in-law and lawyer: ''
Kikuyus will be thieves, what else

can they be!?'
' But the good man laughed and corrected me to: ''
I agree if you are only talking about Kenyan Kikuyus! Coz an original Kikuyu like me will kill you for stealing a dime from him, let alone 2.8 billion dimes
!'')
And then he gave me the wipe-out: ''
The reason Kenyan Kikuyus can not relinquish power is, they would be reduced to stealing from fellow Kikuyus only, and that is their death sentence.' Kenyatta senior'', he said, ''after stealing land from Kikuyus, could only stay in power by pillaging the Kenyan state to bribe off the anger of his dispossessed tribesmen. And that is more or less the historical script young Kenyatta must obey: protect looted property and abet more looting, otherwise he would be a goner faster than a comer.'
'
I loved that tale, because it also means there is a ''Kikuyu-Kikuyuni pivot'' amongst some Kenyan Kikuyus. The rejection of any form of theft, its condemnation as both immoral and criminal. In other words Kikuyu-Kikuyuni will call a spade a spade, I mean a thief a thief, be he Francis Kimemia, Mutea Iringo or Mwai Kibaki.
CONTOURS OF MY LUO NYANZA PIVOT
1. Controversy in a debating club headquartered at Mama Mboga's..
---How, Pray tell, does one kill the pride of a people!?
Wrestling with
that
was when I remembered
Amilcar Cabra
l and his significant idea that, the colonist must strive to, as Obama puts it these days in his equally lawless drone campaigns against terrorists, ''
degrade and destroy
'' the
culture
of the
colonised people
. The purpose of this onslaught would be to inculcate in them a
dependency
, --a
permanent inferiority complex
, so that they can forever defer to the superiority of the colonial order. That deference would, on universal acceptance, constitute a self-perpetuating mechanism for the colonial system.
''Killing the pride of a people''! suggests
eradicating their dignity and sense of worth
. An epidemic of self-hate is envisaged therein, a people ''devoid of inner pride in the self!''. Depersonalised. That [depersonalisation] I think, is how it can come to pass, that an overwhelming majority of highly trained, professionally clever and, on the face of it, very competent people, can, whether in low or top public office, without fail reduce themselves to personifications of mediocrity, theft, inefficiency, and become corrupt and nepotistic show-cases of abysmal failure.
(And in the case of Luoland, Miguna is wrong to apportion all that blame to His Holiness the Caliph!)
So what is it exactly that the ODM has done to
OUR
people, to warrant such a charge from our chair at the drinking club at Mum Mbogas? (Our people understood as
The Luo
.)
We will build the case --of
cultural depersonalisation
: (that they have instituted a regime of ubiquitous social rot, ideologically sustained by wanton corruption in all facets of Luo societal apparatuses, and exploited the aura of Raila to hammer in its universality, that ''corruption'' is ''evolutionarily'' acceptable, mediocrity the desirable cultural norm. And the nation is under
siege
'sieke' so dissent is treason!)
But before that, let us revisit the most controversial personality who emerged a stinging criticus of the centre of power in Luoland (or the
Odinga Caliphate
as he prefers to name it). Earlier on I had opted to see him thus:
social crisis
in the depths of the Luo Nation.
I will try take some painstaking mental steps to peel that one back at a later post, making a journey to the centre.
An enlightened, modernising despot being better than a rotten, primitivising democrat being the dilema.
–-continued next.
NEXT: CULTURAL ALIENATION:
THE POISONED CHALICE EXAMPLE OF SUCCESS KID DR.
EVANS KIDERO.