Post by jakaswanga on Feb 26, 2016 20:46:22 GMT 3
CORRUPTION KENYA: UHURU KENYATTA NOW TOTALLY SURRENDERED, HE IS NOT THE HEAD OF STATE!
We are champion crooks, Uhuru Kenyatta agrees with
Mugabe
The Kenyan president is a
Keyser Soze
subservient.
www.the-star.co.ke/news/2016/02/25/kenyans-are-experts-at-stealing-hurling-insults-uhuru-says-in-israel_c1301621
Kenyans are experts at stealing and hurling insults, the President has said, adding they perpetuate hatred despite being in a good country.
Uhuru Kenyatta further said his people are doing little to stop corruption in the government and the private sector.

"Sisi kama wakenya Mungu ametupatia nchi ambayo ni nzuri mara ishirini kuliko hii tuko hapa," he told Kenyans living in Israel on Wednesday evening.
"Lakini tukitembea ni kulia, ni kuiba... tuko na ujuzi pia ya kuiba, ya kutukanana, ya kufanya mambo mengine maovu na kuleta ukabila".

This translates to: "God has given Kenyans a country that is 20 times better than the one we are in right now. But there is crying, theft... we are experts at stealing, abusing each other, doing other evils and perpetuating tribalism."
He asked the public to learn from Kenya's friends, and transform the country in a process that he said would not take much time.
When President
Mugabe of Zimbabwe
lambasted us Kenyans for it, we went to battle. We were enraged and declared the old rogue a joke. Wave after wave of cyber venom accosted the half-dead dictator from the African South as we, inspired like
Anne Waiguru
deconstructing
David Ndii
on the rosy prospects of Tanzania in comparison to Kenya, picked the moribund republic Zimbabwe to the last bone.
Here is the offending piece, allegedly
shouted with courage
to his people!
'Kenyan universities award degrees in theft, please Zimbabweans, graduate anywhere but Kenya!
Robert Mugabe:
God Should never have created those THIEVES (Kenyans) in Africa
November 3, 2015 by Politica. By Clarence Mbagazi
HARARE:
Zimbabwean President Robert Mugabe has launched a verbal war with Kenyans. While Presiding over a funds drive in a city church on Sunday where he was the chief guest, Mugabe said that Kenyans are the most arrogant thieves in the world because they steal with high degree impunity.

"Those people of East Africa shock me with their wizardry in stealing. Sometimes I tend to believe that stealing is in every Kenyan's blood. These people go to their schools and read good courses but they qualify as the best thieves. You can even think that there is a subject in their universities called Bachelor of Stealing. Whenever they get an opportunity as employees, they never disappoint. They steal enough money to buy their freedom because even the judges who listen to their cases are financially powerless. I urge you my people to be on high alert in case you by bad luck, happen to visit that East African nation. They might infect you with that disease and we don't want it here. Zimbabweans are honest people who love their country and don't want such stealing tendencies
. "
He shouted with courage as he advised his nation
.
Read more:
jukwaa.proboards.com/thread/9435/boko-haram-halal-african-mao#ixzz41I7DirZv
Would, our own president would find the courage to shout with courage at the lootacracy he heads. Alas, overwhelmed and caught out of his depth, he verbatimd Mugabe without the decided intent.
Hitherto, it has been possible to give Uhuru Kenyatta the benefit of doubt. That would be stretching it of course, but I insist the elastic was still millimetres before the inevitable snap. There is lots of stuff which gets to the president's head, lots of stuff which clouds his vision, clogs his mind, and eventually derails his would-be appropriate presidential reSpoNses –--as per oath, and law. I know it is difficult to believe, but the bugger really did take an oath of office, the highest office in the land.
And he is still under that oath to defend the land against ills
, ills like the corruption that now holds the nation ransom.
The lady who handed him the bible is Glady's Shollei. She has since been outed as Keyser Soze's mistress, a rotten soul. Her dirty hands corrupted the Bible the head of state used. Let us call it a chequered episode.
My gut feeling was
Wily Mutunga
should now shut up forever on what his thoughts were, here; but on second thoughts I hold it necessary for the history of the nation, that he s must come clear at some date, either by way of memoirs or in-depth interview, to help us understand the historical pivot as we meander out destiny.
1. Uhuru Kenyatta here (photo innauguration) is still an ICC indictee.
2. Mutunga's courts had abysmally failed to form an opinion on the integrity clause of the new constitution, worse, they could not even comprehend the word integrity, let alone define. (We now know why the learned friends were so challenged! Their rot is worse than Mpigs!)
3. Wily Mutunga rose to this office as a representative of progressive Kenya, enlightened –-renaissance-- scholarship and yes,
moral competence!
(No, don't laugh please! I am serious about Mutunga having been the
Great Moral Hope of Kenya
). For this reason it is important to have him state in his own words how he perceived his historical role, swearing in an ICC-indictee, double. May be he was just as excited as the next hyena following the whiff of a carcass!?
I saw
Otishotish
being very cryptic on the Ruto-ICC thread.
[/Back to the ICC ... here is Ruto's real escape hatch: Forget Tonui, the real eating is in the Court of Appeal. Specifically, Barasa and his two friends are not going anywhere; that's been taken care of. And contrary to what people might think, CJ Mutunga (a) knows about it, but (b) actually can't do much abut it.

Read more: jukwaa.proboards.com/thread/9424/case-answer-william-ruto-icc#ixzz41IG1SwXI
...
Pray tell, why is the goodly CJ so impotent!?
Keyser Soze captured him too!?
WHO IS KEYSER SOZE?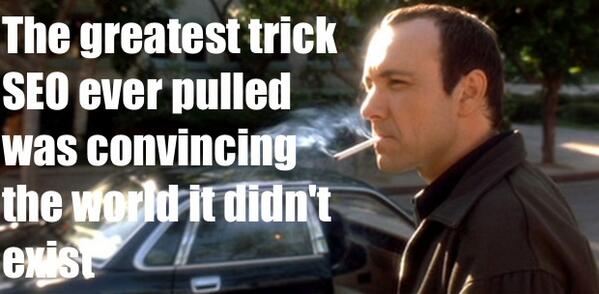 From Wikipedia: –--Keyser Söze

Keyser Söze (/ˈkaɪzər ˈsoʊzeɪ/ KY-zər SOH-zay) is a fictional character and the main antagonist in the 1995 film The Usual Suspects, written by Christopher McQuarrie and directed by Bryan Singer. According to petty con artist Roger "Verbal" Kint (Kevin Spacey), Söze is a crime lord whose ruthlessness and influence have acquired a legendary, even mythical status among police and criminals alike. The character has placed in numerous "best villain" lists over the years. ...
I have followed with amusement the resignation speeches of high-profile and great-expectations Kenyans who were enlisted in the battle against the legions of King Graft. From far back and all the way past the eloquent
PLO Lumumba
–-remember him post
Ringera!?
They all blamed powerful cartels and individuals behind the scenes for their downfall or less than lacklustre performance. Even the Turkiest of the Young Turks
Ababu Namwamba
as chairman of PAC! They all cut a figure of having been sheep bleating before a wolf which never concerns itself with the opinion of sheep.
And now it is the president of the republic himself who has become the sheep in chief, bleating helpless as the wolf feasts.
Yes, even cartels have a titular head, and the mafia has the boss of bosses. This has led me to conclude the almighty corruption cartel in Kenya is headed by a mysterious character, I call him
Keyser Soze
.
And so powerful is he, or she, that even the (duly?) elected president of the republic of Kenya is just but one of his errand boys. Uhuru Kenyatta is now a head shake at what could have been. His debt ridden, graft ridden administration is totally surrendered. Keyser Soze scares the commander in chief so much that the officially most powerful Kenyan has to tearfully break down in a foreign country bemoaning the fate of his lost Kingdom.
Some head of state!
Here is a comical instalment from Uhuru Kenyatta's Presidential days.
www.standardmedia.co.ke/mobile/article/2000192876/nys-scandal-entangles-treasury-cabinet-secretary
For some reason Uhuru Kenyatta can not do his job while the nation definitely faces a crisis. A crisis is no time to beat around the bush. He aint earning keep doing sh!t. Some of us are used to real performance contracts in real time. Bugger off Muigai, you are a waste of future time. Being declared a winner in a shaddy election is no divine mandate. --and no work is no pay, just the sack.